SKATEBOARDING ON LINE STORE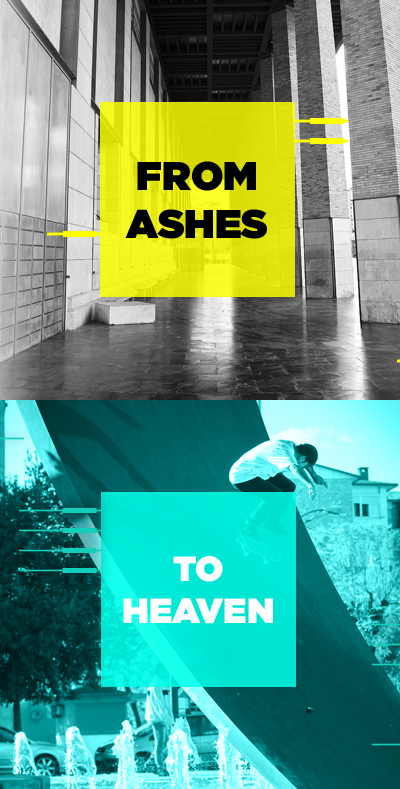 A crew of friends sharing a common passion for skateboarding started to print some tee-shirts.
They dreamed of an alternative brand focusing on quality and original graphics far from the expensive American brands and their average styles.
They wanted to build their own "project" to support their scene, the Spanish scene, which is now one of the most active in Europe.
A couple of years later, in 2001, NOMAD SKATEBOARDS was created as the first skateboard brand in Spain. Explicit reference to the nomadism, the brand is based on values and experiences gained through a lot of travelling, meeting foreign skateboarders and the discoveries of new spots.

Through our progress and evolution we still keep in mind that a brand is not only a logo, but products reflecting a way of thinking and behaving. Which is closely linked to what we love most: SKATEBOARDING.Now established in more than 22 countries, we are actively supporting the European scene. Widely involved in the underground artistic scene of Zaragoza, NOMAD SKATEBOARDS works with designers and artists to give them the opportunity to express themselves and keep it original and real.
Online skate shop of Nomad Skateboards.
Welcome to Nomad Skateboards. Our online skate shop, where you will find all the official products and latest news of our brand.
Skateboard decks, complete skateboards, high quality skateboarding wheels, NMD bearings, skate apparel with exclusive designs by our designers, and a wide selection of backpacks and accessories for the everyday use of any skateboarder.
Our main product has always been skateboard decks, we started in the year 2000 as the first Spanish skateboard brand. In all these years of existence we can guarantee that we make our products with much care, to offer you the very best.
On our page of decks we show you the production of them through DSM Manufacturing in a video.
Fast shipping in 48 hours, and free on orders over € 45.
In our online skate shop, it has always been clear that customer service is essential, and a fast and secure shipment of orders is a must. Besides that we offer free shipping from € 45 (Spain and Portugal) throughout the catalog of our online skate shop.
If you have any questions about any product of our online store do not hesitate to ask us through our free chat or by email.
Buy quality skateboarding material at a good price.
If you are looking for good deals and quality material without having to pay at very high prices, we have special discounts for #thenomadfamily subscribers. You just have to leave us your email and you will have a 15% discount on your first purchase, in addition to special discounts for being part of our family in later stages.
You will be the first to find out about our best offers and the most outstanding novelties in skate products of the entire catalog that we have in our online shop.
An online store of skateboard material made by skateboarders, for skateboarders.